Free Online Drum Lessons | Practice Drumming
Welcome to the New Standard in Free Online Drum Lessons
Traditional online drum lessons, put all their talking and playing into one long video, often putting you through unnecessary amounts of talking and very few beats or fills that you can play along with. While it's incredible to watch top players shred, it doesn't generally allow for beginner and intermediate drummers to walk away with much to show for their valuable time spent.
Here at Practice Drumming Free We Approach Things Quite differently Than Other Drum Teaching Portals
"Less Talking Means More Playing"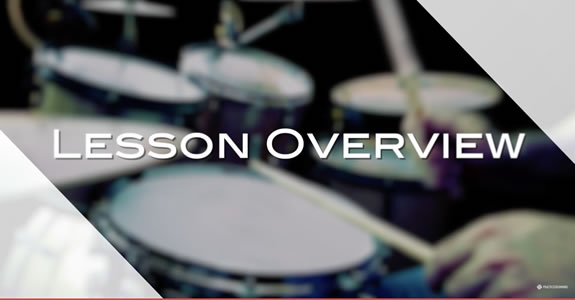 01

Pillar
---
Explanations are Optional & Quick
We want to get you playing as much as possible, but also understand & that sometimes you need a little bit of guidance.
Ready to get playing?
Great pick an exercise and get started! Skip the explanations or come back to them later.
Want some advice before getting started?
No problem, we'll explain our exercises simply, and quickly.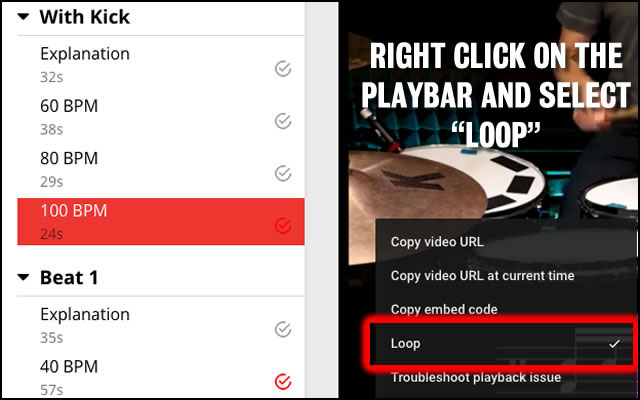 02

Pillar
---
Learn by Playing and Repetitions
This is the main foundation of our method. Your time is limited and we want you to spend as much time as possible on the kit.
Just like in person drum lessons, you watch the instructor and play along. All of our play videos are repeated exercises, meant for you to play along.
We want you to leave our practice sessions with serious repetitions under your belt.
We guarantee that if you do the reps, you'll make progress.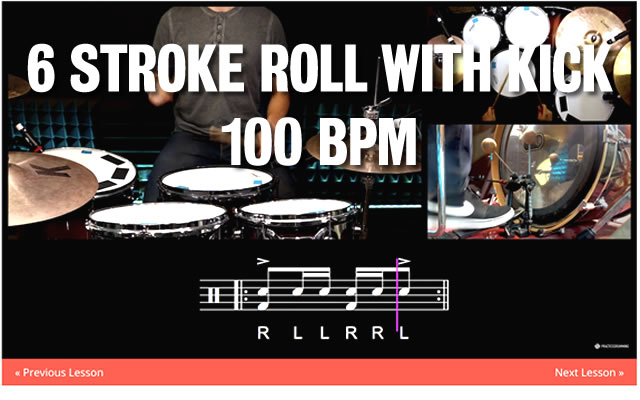 03

Pillar
---
Exercises at Multiple Speeds
Every snare drum exercise, drum beat or drum fill we film at Practice Drumming is played at multiple speeds.
To learn something new, it's best to digest it at a slow tempo. Once you've master a rudiment, per say at 60 BPM, we also want you to be able to speed it up.
With everything you learn here at Practice Drumming, we give you multiple speeds to you can know you're playing it right, and speed it up when ready.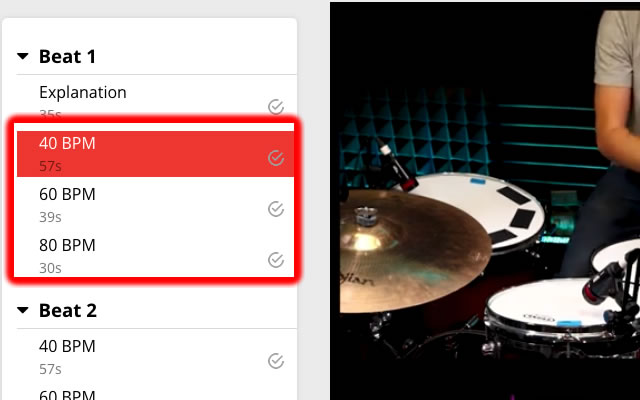 04

Pillar
---
Beats and Fills
Snare drum exercises can build speed, accuracy and endurance. But for beginners, they can be hard to apply to drum beats and fills.
That's why with all of our rudiments courses, we give you beats and fills that not only use drum rudiments, but also sound great!
We want you to walk away from your practice session having more tools on your belt.